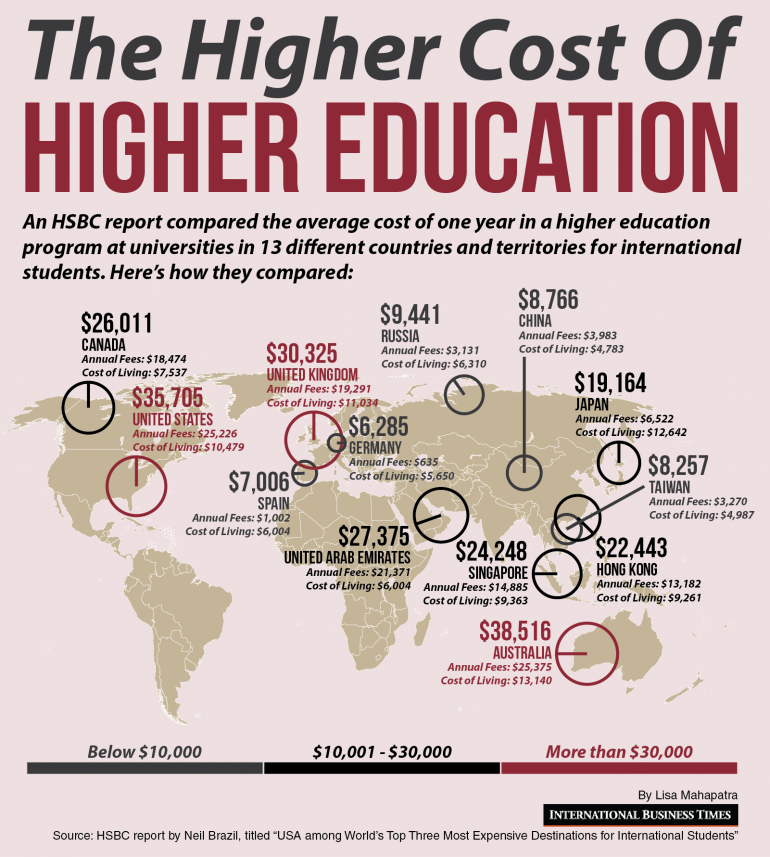 Studying abroad can be very expensive, specially if you are looking at universities in Australia or the United States.
The average cost of higher education for international students is very high in Australia, where a student is expected to pay a total of $38,516 in annual fees and cost of living. Australia is followed by the U.S. where the average cost of one year of higher education is estimated at $35,705. Other countries with a steep tab on higher education include the United Kingdom, Canada, Japan, Singapore, and Hong Kong.
On the other hand, more affordable higher education can be found in Germany, where the average cost of one year of college annual fees plus cost of living is estimated at $6,285. Other countries with affordable higher education include Spain, Taiwan, China, and Russia.
Source: International Business Times- International Students: Higher Education Is Really Inexpensive In Germany, But Not In The US [CHARTS]