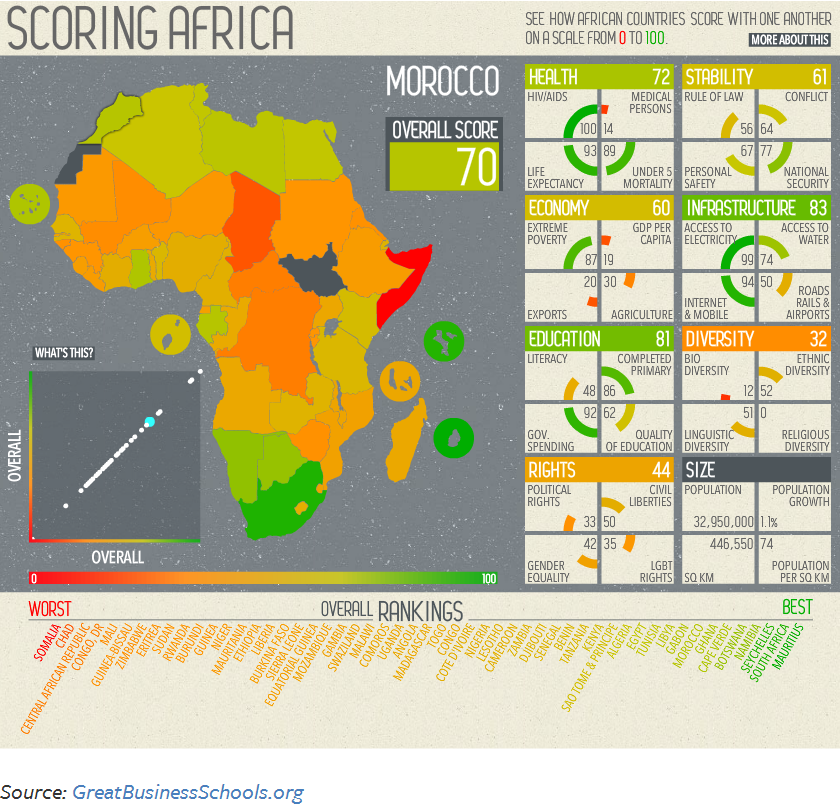 The African continent is home to 54 countries ranging from prosperous ones to countries that are plagued by violence and extreme poverty.
The chart above shows how African countries compare with one another, taking into account different indicators such as human rights, education, the state of the economy, political stability, the diversity and size of its population, and access to healthcare.
Countries with the highest score (best) include Mauritius, South Africa, and Seychelles. Countries with the lowest score (worst) include Somalia and Chad. In between these two extremes there are a wide range of countries performing well in some areas, and not so well in others.
Source: PolicyMic: This Awesome Interactive Map Will Make You Think Twice About Africa