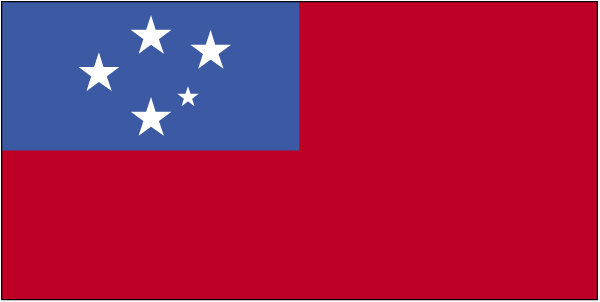 Flag description: red with a blue rectangle in the upper hoist-side quadrant bearing five white five-pointed stars representing the Southern Cross constellation; red stands for courage, blue represents freedom, and white signifies purity
note: similar to the flag of Taiwan

Definition: This entry provides a written flag description produced from actual flags or the best information available at the time the entry was written. The flags of independent states are used by their dependencies unless there is an officially recognized local flag. Some disputed and other areas do not have flags.
Source: CIA World Factbook - This page was last updated on January 20, 2018